A thanksgiving ceremony hosted by Dr./Ap. John Bunjo in Bombo recently brought together several prominent Christian leaders in Uganda.
Told that he would die at the age 17 due to a severe heart complication, Dr Bunjo used his speech to glorify God for his life, ministry's accomplishments, and also call for unity, love and obedience to God within the body of Christ.
The former Muslim explained that he was inspired by the Holy Spirit to leave a church he had planted, and minister the gospel together with another ministry. Even though this made no sense at the time, he stated that it was a life-defining instruction from God that would later change the course of his life and ministry.
He gave a blow-by-blow account of how God has miraculously made a way for him in tough times.
Mr Bunjo further used his speech to observe why for some, it may be vital to be pastored before they set out to start or plant a new church.
He urged Christian leaders to use social media wisely, noting that "there are things that happen for which we don't need to issue an immediate comment."
In celebration of 27 years of marriage, Dr Bunjo also revealed that he will later this year renew his wedding vows with his wife Sarah Bunjo.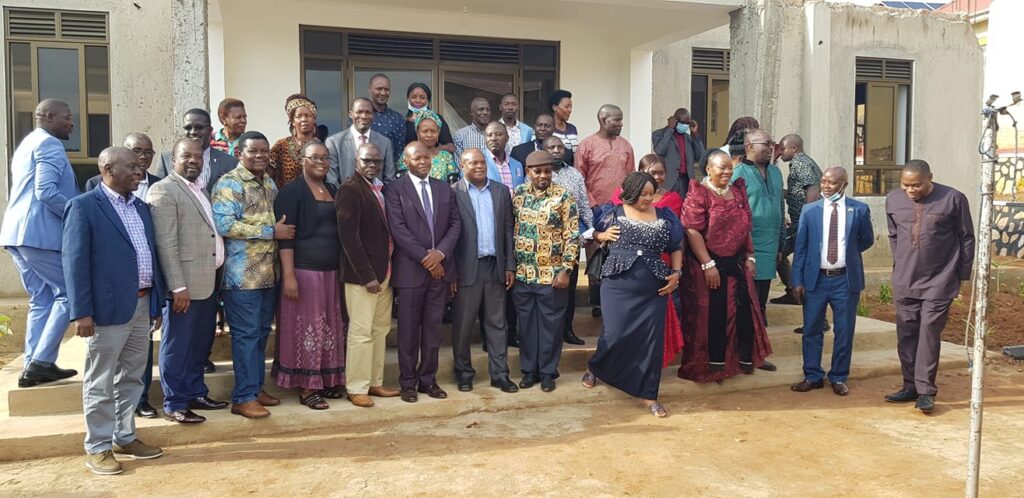 Those at the event included Dr. Joseph and Freda Serwadda, Dr. John Mulinde, Evangelist Steven Sebyala, Evangelist Drake and Josephine Kanaabo, Ps. Hannah Nsumba, Bp Herbert Buyondo, Bishop David LivingStone Kiganda, Pastor Isaac Kyobe Kiwewesi among others.
Source: UG Christian News