On Easter Sunday in 2019, Islamic terrorists attacked 3 Churches and 3 luxurious hotels in Sri Lanka, an island country in South Asia, located in the Indian Ocean.
That morning, a young girl named Rebekah who had spent days practicing a song she dreamed of singing in Zion Church in Batticaloa city, was standing in the ministry bookstore, when a terrorist detonated a bomb in his backpack, killing 30 people and injuring hundreds of others.
Rebekah was among those injured in the most traumatic way.
What happened though, is a story of recovery, resilience and inspiration about what God is doing through the persecuted Church around the world.
"Sundays are usually very special for us. Easter Sunday was even more special because my sister and I were supporsed to sing a special song that day," Rebekah told Christian persecution watchdog Open Doors (USA) in a report published February 12, 2021.
Rebekah recalled: "When the blast happened, I did not know it was a bomb blast. I thought my phone exploded."
"All I could see was fire … Even though my sarai had caught fire, I didn't dwell on the fact that I was burning," she said. "I knew I was going to die and go to Heaven. My only aim was to meet Jesus."
Rebekah's young nephew was killed; and her niece was blinded in the blast. Third-degree burns completely cover the left side of Rebekah's body and parts of her right side.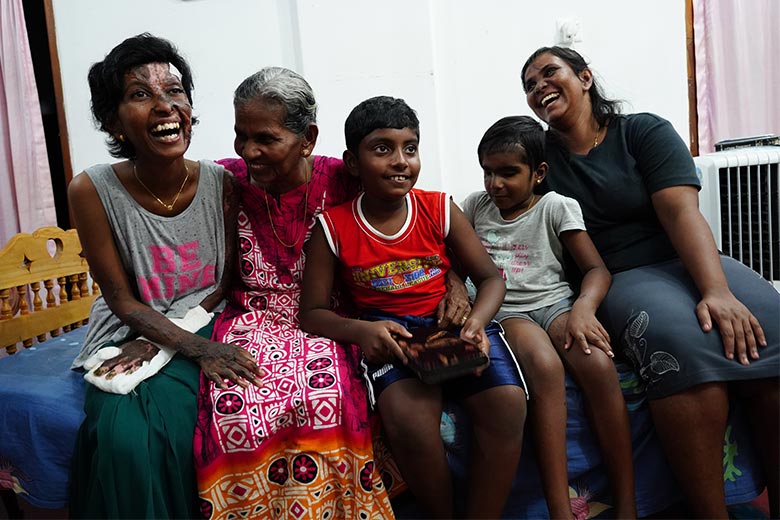 ---
Rebekah's story reminds us that we have so much to learn from our persecuted family.
"In the Church, because we were always together, we were like brothers and sisters. A lot of people were prepared to meet Jesus, they are firm in their faith," she said.
How was Rebekah able to face the horrific incident and still cling on to Jesus till this day?
She said: "First and foremost, it's the grace of Jesus Christ. Second, our pastor had been teaching us about this path."
"A lot of people said I might not be able to walk again, and that they might need to amputate my arm. But when I came to my senses, because I was firm in my faith, they too began to have hope," she said.
"I was in the hospital for 60 days. They told me I will only be able to keep my feet on the ground after 80 days. But I told the doctors I will try to walk, no need to hold me. I thought, "holding on to Jesus' hand, I will be able to walk." I started walking in 45 days," she continued.
"I didn't take anything negatively," she shared. "I began to think, I can do all things through Christ who gives me strength. So I thought to myself, I can."
Today, almost two years later, Rebekah continues to sing—and pursue her faith.
"I faced a lot of things for Christ. Even if something like this were to happen again, we are prepared to face it," she said. "Being able to suffer for Christ is a precious thing, He suffered for us. By the blood that Jesus suffered for us, He made us a priceless treasure to prepare us for things like this," she said.
"I need to draw closer to Jesus," she said, "so pray for that for me."
Fewer than 8 percent of the roughly 20 million people in Sri Lanka are Christian. Seventy percent are Buddhist, according to the country's 2012 census, 12.6 percent are Hindu and 9.7 percent are Muslim.
Source: UGchristianNews.Com by Aaron Sseruyigo